Soundproof cabin for fans
Noise plays an important role in the realization of (industrial) projects. The sound transmission between a sound source and receiver(s) must be limited in certain cases, for example because it exceeds the legal norm. Sound-insulating enclosures or cabins ensure high noise attenuation over a wide frequency range.
The cabins are designed and produced for the specific fan and application. The cabinets are suitable for indoor or outdoor applications and are provided with additional earth connections for Atex applications.
The cabinets for fans with certain motor powers are equipped with forced ventilation by means of an axial fan. This axial fan is then mounted behind a block silencer.
In addition to the sound enclosures, it is also possible to provide the fan with a separate silencer for the suction and / or pressure side.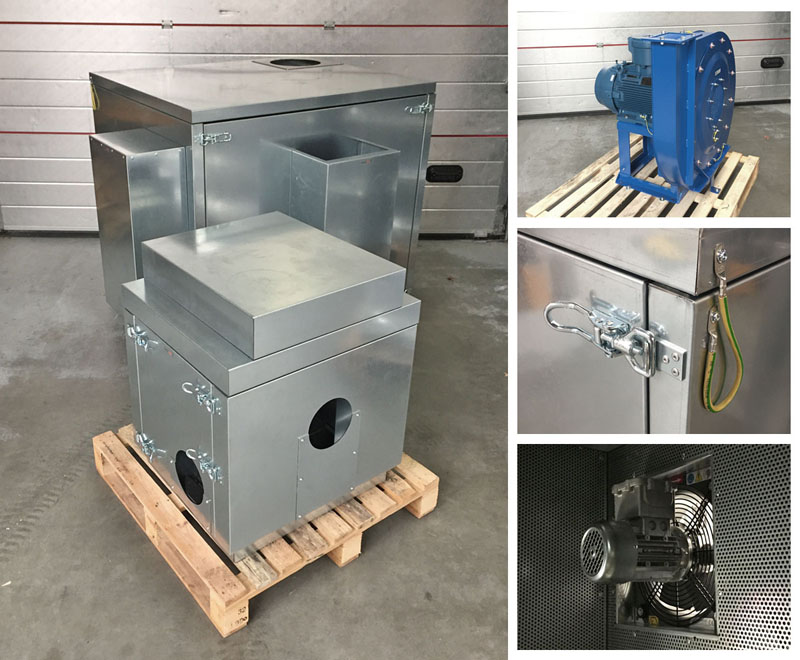 For more information, please contact us via +31 (0) 416-391999 or info@ventinet.nl