Energy efficient, easy to control, quick to assemble, short delivery time and very good price/quality ratio. These are the advantages of our plug fans which can be equipped with standard AC motors or efficient EC motors in 230/1/50 or 400/3/50. The aluminum coated high-efficiency impellers with backward curved blades are balanced according to ISO 1940 class G2.5.
Sizes from 225 up to 1.400 mm are possible and the compact version (up to size 630) can be used without anti-vibration dampers and flexible connection. The drive for the EC motor is mounted on the fan frame and can be controlled in different ways with a 0-10 Volt input. Of course, the fan can also be used directly online. With software, the desired settings can be entered, so that the fan does exactly what is requested.
The plug fans are often used in air handling units. Ventinet can also deliver the fans mounted in a soundproof cabin.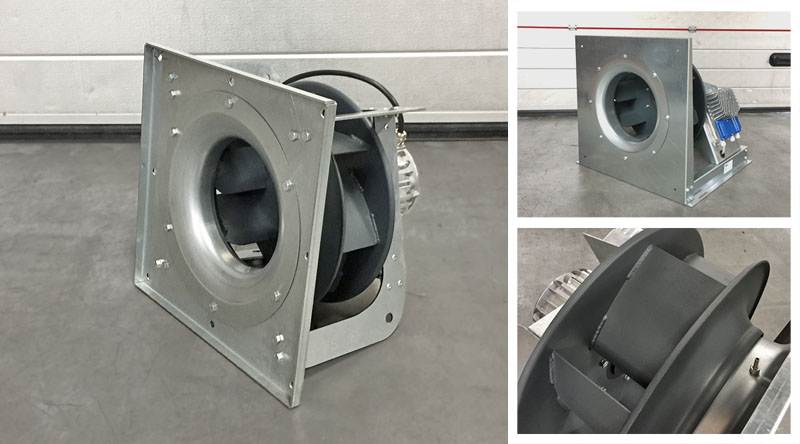 For more information, please contact us via +31 (0) 416-391999 or info@ventinet.nl