Changes to Efficiency class of electric motors
As of July 1st 2021 the new regulations on Minimum Energy Performance Standards (MEPS) will come into force. This new regulation has a certain impact on the efficiency class of the electric motors that we use and which all new installations will have to comply with from that date. It no longer only concerns the standard norm motors, but also Atex and Smoke Exhaust motors. This change also applies from 1 July 2021 to motors that are controlled by a frequency inverter. We have listed the changes that apply within Europe below.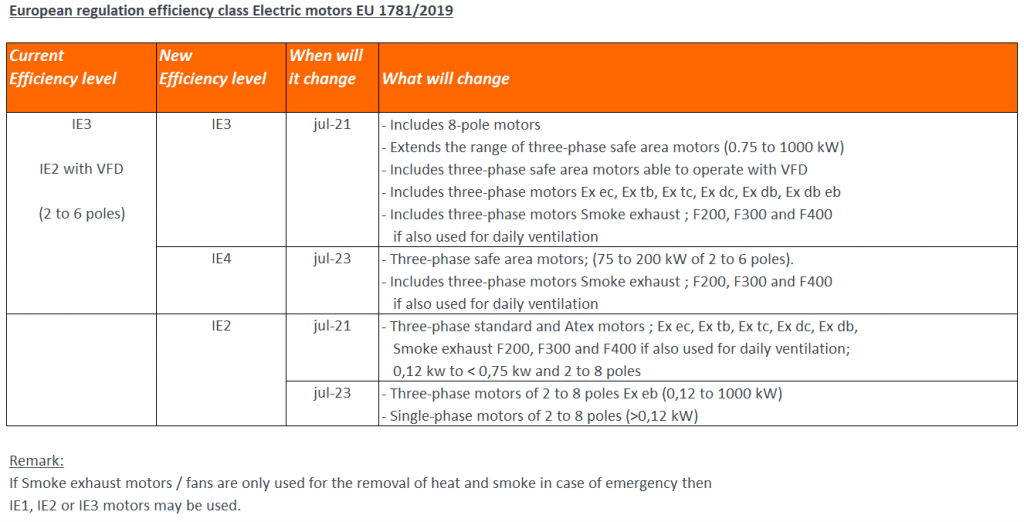 If you deliver motors outside Europe, different rules may apply. Furthermore, we would like to point out that due to the efficiency changes of the motors, the motor specifications or dimensions may also have changed, this may affect your specific application(s).
If you have any questions, please don't hesitate to contact us.