Offshore wind turbines are equipped with an active system to prevent rust. Certain aggressive gases are released in this system. In order to perform maintenance safely, it is necessary to ventilate the technical areas.
We have found a suitable solution for this in cooperation with our customer. Before maintenance is carried out, the technician will ventilate the relevant room with the help of a 230V single-phase plastic Atex fan.
The fans are equipped with an IP66 Atex motor and an offshore coating. In order to meet the Atex requirements, the capacitor is mounted in a separate junction box.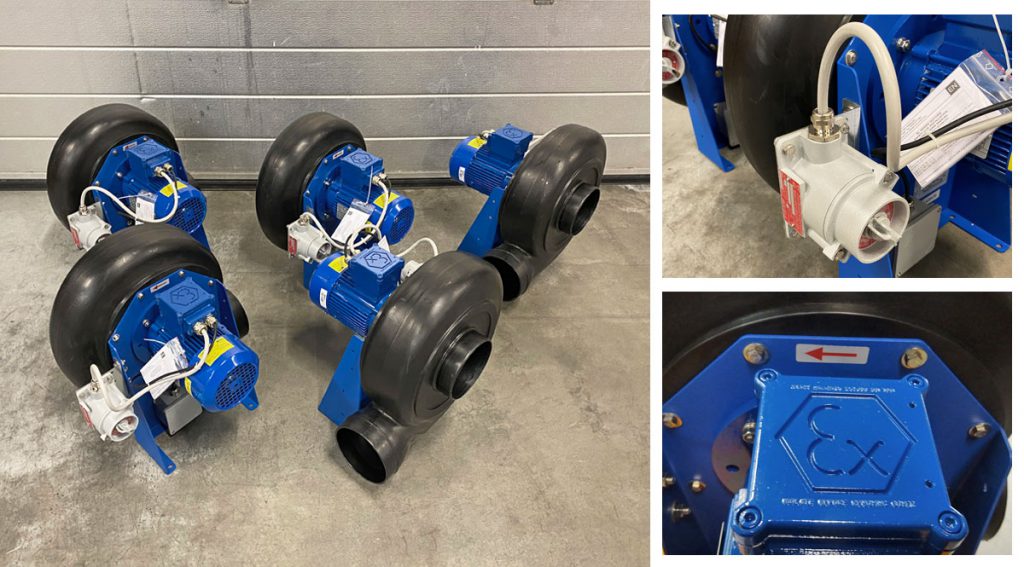 If you have any questions about this product or project, please contact us at 0416-391999 or info@ventinet.nl